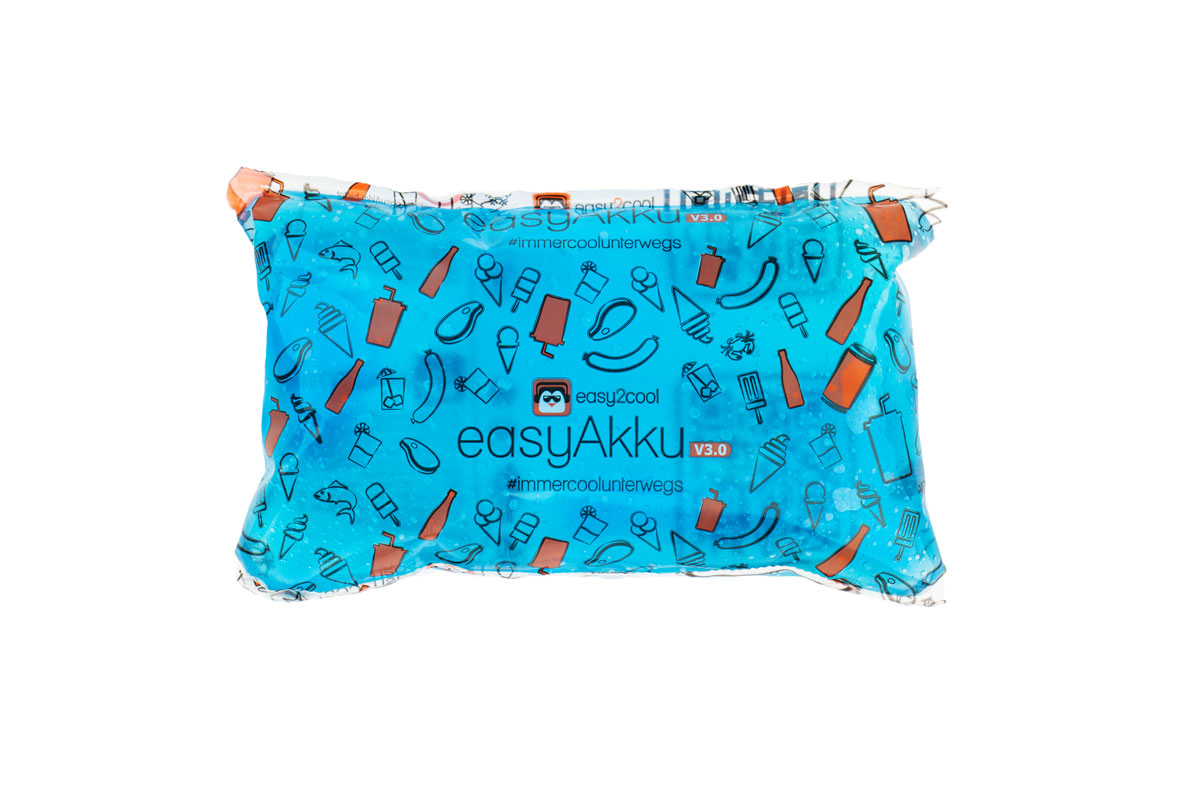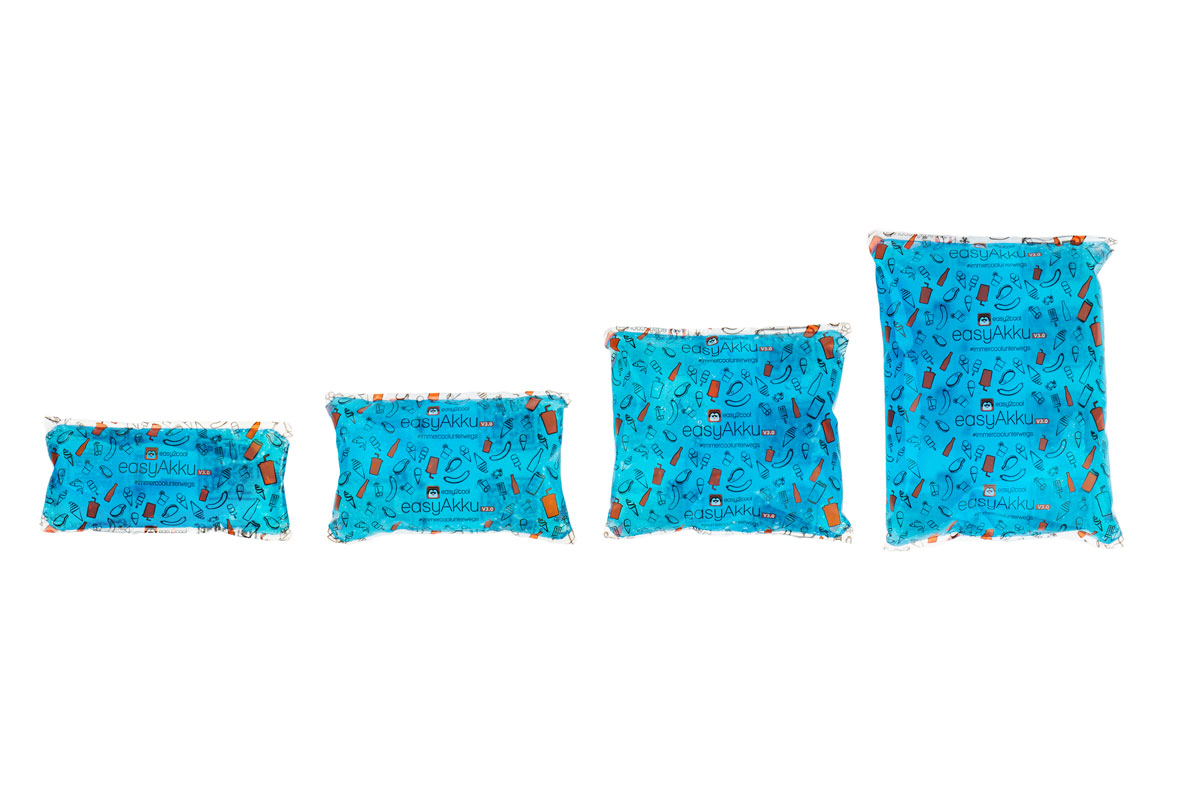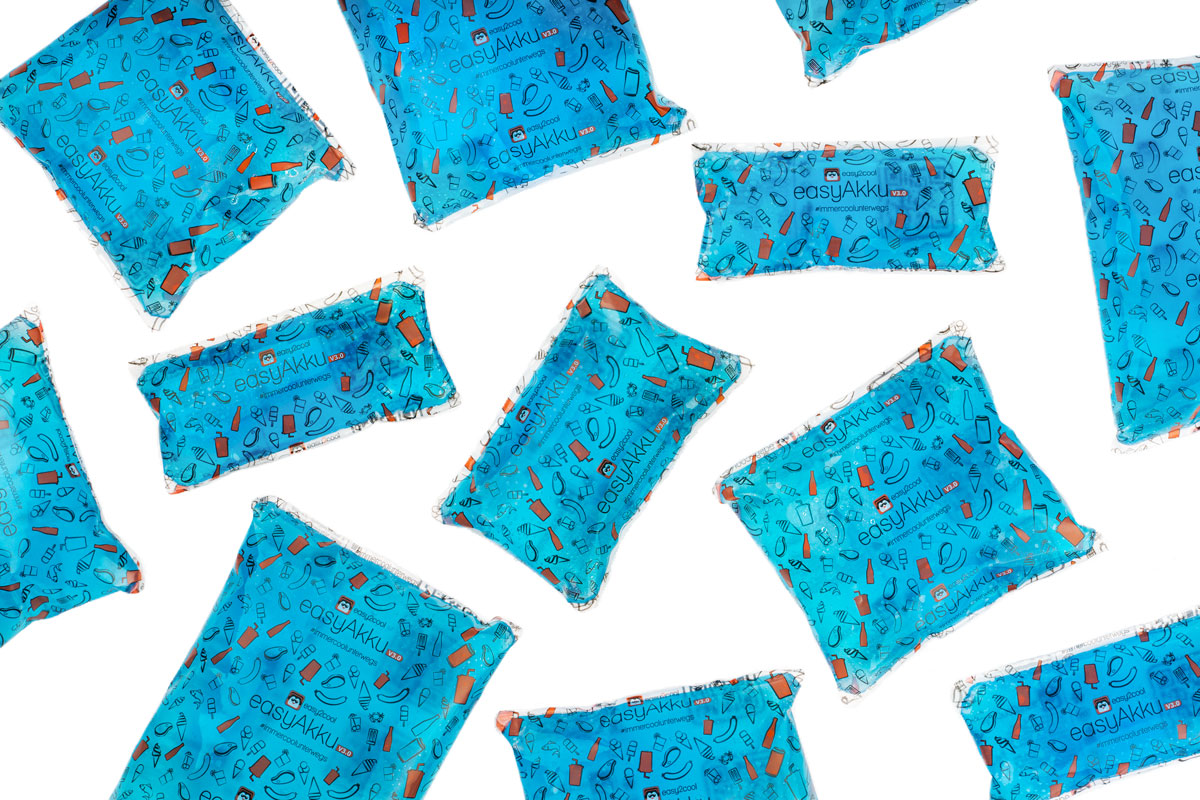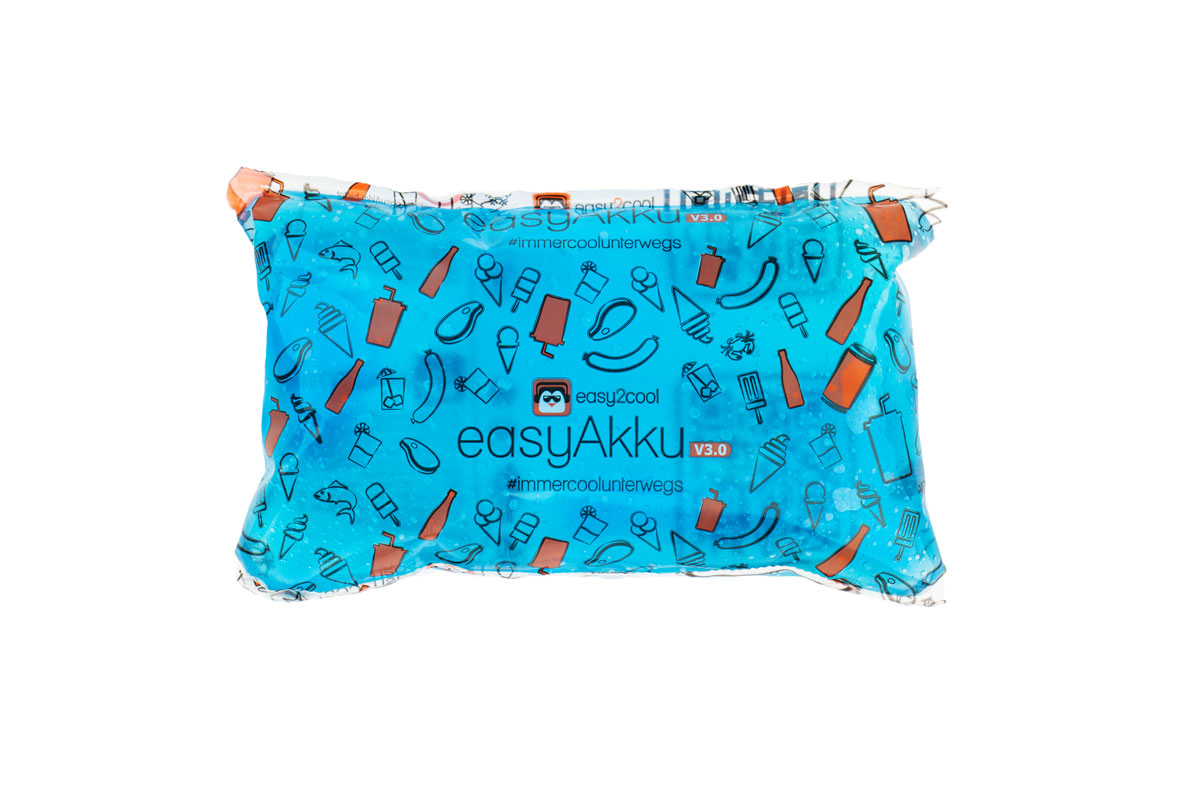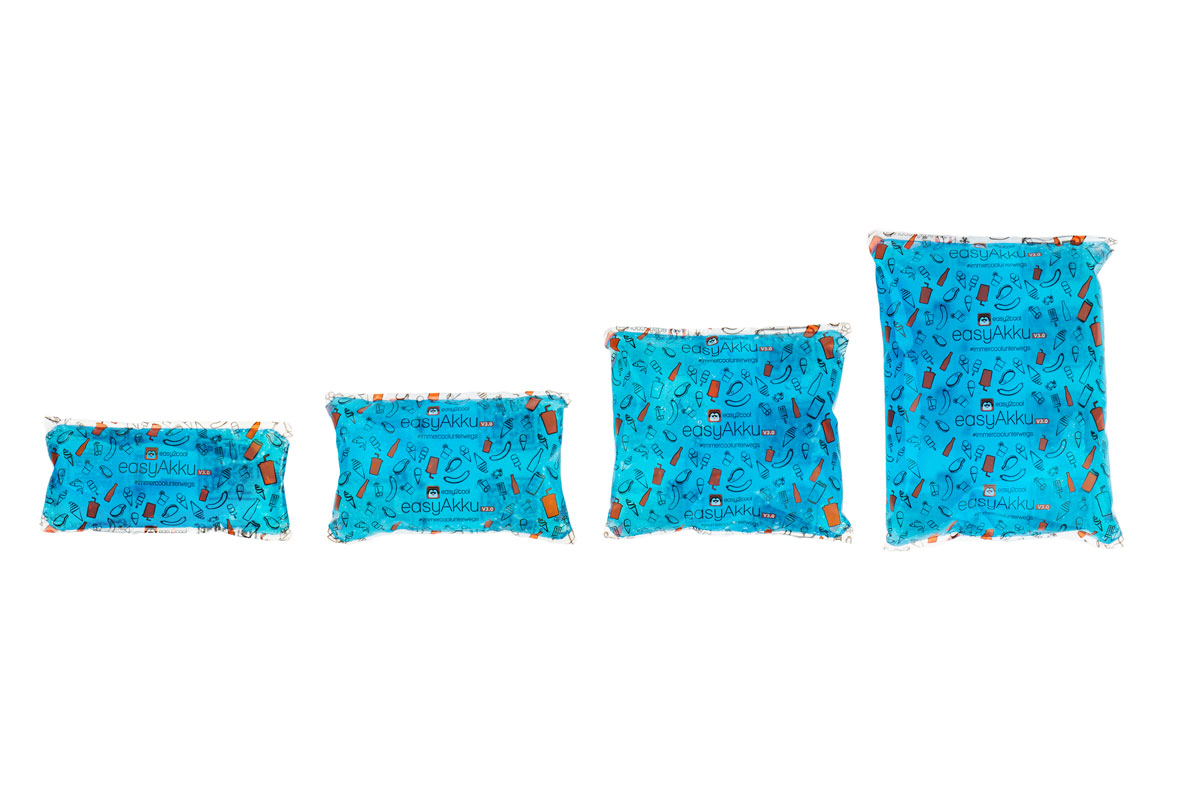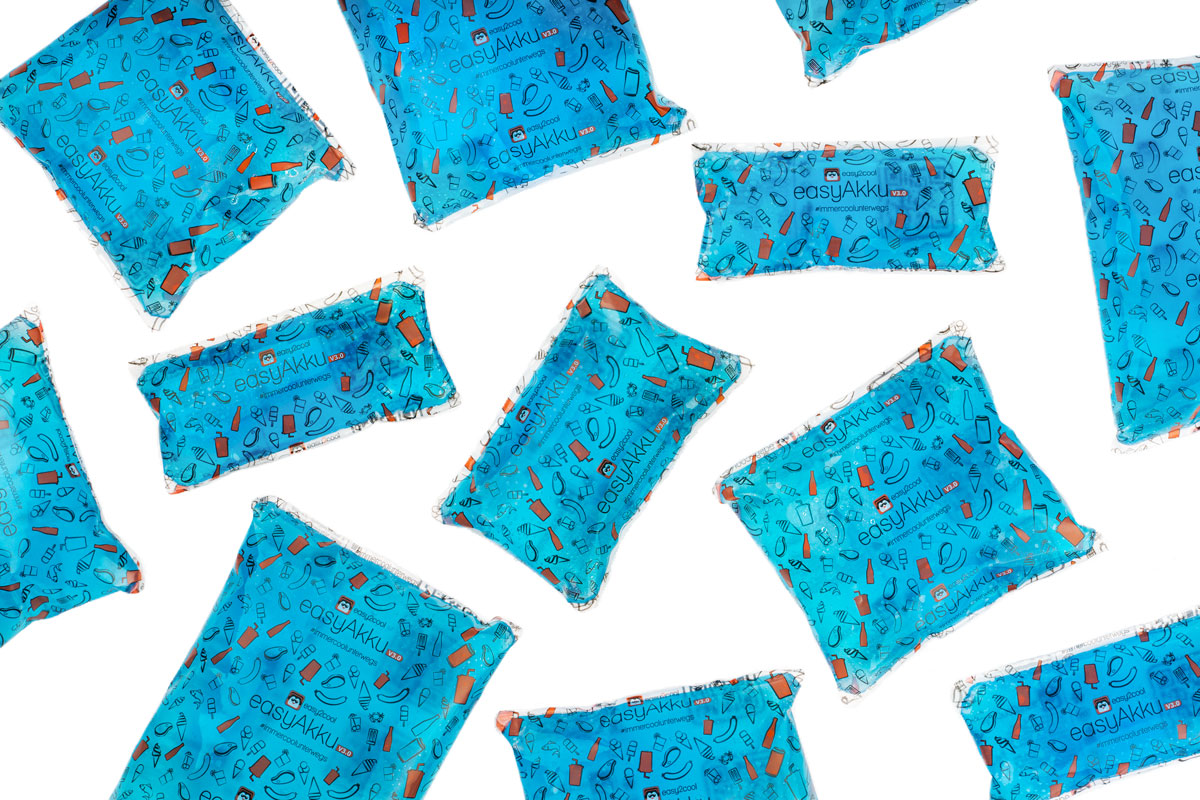 easyAkku gel cool pack, 440g - made of non-toxic, food-approved materials. Best cooling performance for festivals and leisure - easy2cool GmbH
€11.90*
Content:
6 Stück
(€1.98* / 1 Stück)
Available, delivery time: 1-3 days
Product information "easyAkku 440g"
Whether camping, festival or other outdoor activities - our easyAkku has excellent cooling properties and was specially developed for outdoor conditions. Our easyAkkus offer an optimal ratio of size/weight and cooling power,and in cooperation with the Festival Cooler, this is the perfect sustainable cool box for on the go!
Scope of delivery:
6x easyAkku 440g
Size: 110 x 175 x 30 mm
TIP: The cool pack is reuseable due to ist robust PE-foil. If you do not longer need to use the cool packs, you can also dispose of them in the household waste without any hesitation, as the ingredients are non-toxic and consists of materials approved for foodstuffs.
---
Die Länge der Kühlleistung ist wirklich sehr überzeugend! Im Sommer 4 Tage im Camper unterwegs gewesen und sie waren bei der Ankunft zuhause immer noch kühl. Benutzt habe ich eine klappbare Styroporbox als Kühlbox
Akkus kühlen einfach super! Auch nach über 24 h noch eiskalte Getränke!
Super Kühlakkus! Halten was sie Versprechen! Top Produkt!
Der neue easyAkku ist super!
Ich habe mir letzte Woche den neuen easyAkku bestellt. Die Aussage des Herstellers das die neue Folie noch robuster ist hat mich überzeugt. Und in der Tat machen die neuen Akkus einen super Eindruck! Die Folie ffühlt sich sehr viel stabiler an als die alte. In Summe ein Top Produkt. 5 Sterne